11. January 2022
Deutsche Bank ernennt Muriel Danis zur Leiterin Produktplattformen und nachhaltige Lösungen
Die Internationale Privatkundenbank (IPB) ernennt Muriel Danis mit Wirkung zum 14. März zur Leiterin Produktplattformen und nachhaltige Lösungen. 
Claudio de Sanctis, Leiter der IPB, sagte: "Muriel Danis Ernennung ist ein Beleg dafür, dass wir in der Branche umworbene Talente für unsere schnell wachsende Produktplattform gewinnen können. Sie spiegelt unseren Anspruch wider, die Bank der Wahl zu sein für alle Kunden, die soziale Veränderungen herbeiführen wollen. Muriel Danis wird eine wichtige Rolle einnehmen, um unsere ambitionierten ESG-Ziele zu erreichen."
Danis bringt mehr als 22 Jahre Berufserfahrung im Kapitalmarkt- und Privatkundengeschäft mit. Zuletzt arbeitete sie bei HSBC als Leiterin der globalen Betriebsorganisation des Bereichs Wealth Management Products & Investment Groups. 
Zuvor war sie in verschiedenen Positionen tätig, unter anderem als Global Head of Advisory, Global Head of Product Management & Business Development und als Director in der Family Office Partnership für Nahost, Afrika und Dubai. Bevor sie zur HSBC wechselte, hatte Danis mehrere Funktionen im Privatkundengeschäft und dem Bereich Global Markets der Credit Suisse inne.
In der neu geschaffenen Position bei der Deutschen Bank wird Danis für die kontinuierliche Entwicklung der Produkt- und Dienstleistungsplattformen der IPB verantwortlich sein. Sie wird zudem eine gute Unternehmensführung in allen Regionen sicherstellen. Ihre Rolle beinhaltet die Verantwortung für IPB Trading und Capital Markets Governance, Fonds, alternative Produkte und Konten, Karten und Zahlungen sowie für die Entwicklung unserer nachhaltigen Produktlösungen – ganz im Sinne unseres Sustainability Deep Dives im Mai 2021.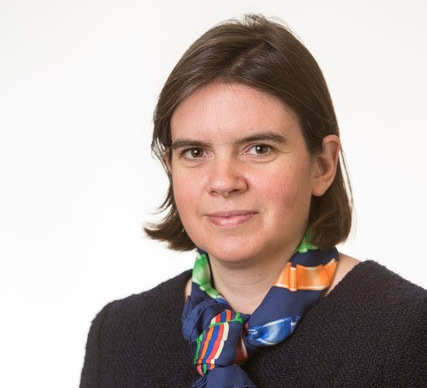 Für weitere Informationen kontaktieren Sie uns gerne:
Deutsche Bank AG                                       
Media Relations                                            
Julia Yesil                                   
+49 (69) 910-39548                                         
Email: julia.yesil@db.com                     
Über die Deutsche Bank
Die Deutsche Bank bietet vielfältige Finanzdienstleistungen an – vom Zahlungsverkehr und dem Kreditgeschäft über die Anlageberatung und Vermögensverwaltung bis hin zu einem fokussierten Kapitalmarktgeschäft. Sie bedient Privatkunden, mittelständische Unternehmen, Konzerne, die Öffentliche Hand und institutionelle Anleger. Die Deutsche Bank ist die führende Bank in Deutschland mit starken europäischen Wurzeln und einem globalen Netzwerk.


Diese Mitteilung enthält zukunftsgerichtete Aussagen. Zukunftsgerichtete Aussagen sind Aussagen, die nicht Tatsachen der Vergangenheit beschreiben, sie umfassen auch Aussagen über die Annahmen und Erwartungen von der Deutschen Bank sowie die zugrunde liegenden Annahmen. Diese Aussagen beruhen auf Planungen, Schätzungen und Prognosen, die der Geschäftsleitung der Deutschen Bank derzeit zur Verfügung stehen. Zukunftsgerichtete Aussagen beziehen sich deshalb nur auf den Tag, an dem sie gemacht werden. Die Deutsche Bank übernimmt keine Verpflichtung, solche Aussagen angesichts neuer Informationen oder künftiger Ereignisse zu aktualisieren.
Zukunftsgerichtete Aussagen beinhalten naturgemäß Risiken und Unsicherheitsfaktoren. Eine Vielzahl wichtiger Faktoren kann dazu beitragen, dass die tatsächlichen Ergebnisse erheblich von zukunftsgerichteten Aussagen abweichen. Solche Faktoren sind etwa die Verfassung der Finanzmärkte in Deutschland, Europa, den USA und andernorts, wo die Deutsche Bank einen erheblichen Teil ihrer Erträge aus dem Wertpapierhandel erzielt, der mögliche Ausfall von Kreditnehmern oder Kontrahenten von Handelsgeschäften, die Umsetzung ihrer strategischen Initiativen, die Verlässlichkeit ihrer Grundsätze, Verfahren und Methoden zum Risikomanagement sowie andere Risiken, die in den von der Deutschen Bank bei der US Securities and Exchange Commission (SEC) hinterlegten Unterlagen dargestellt sind. Diese Faktoren sind im SEC-Bericht der Deutschen Bank nach "Form 20-F" vom 12. März 2021 im Abschnitt "Risk Factors" dargestellt. Dieses Dokument ist auf Anfrage bei der Deutschen Bank erhältlich oder unter www.db.com/ir verfügbar.