Our partnerships around the globe
Through our partnerships and sponsorships, we seek to create meaningful experiences for our clients and have a positive impact on the future of our planet. Learn more about our partners, our shared ambitions and the milestones that we have reached together.



Frieze Art Fairs
 
Deutsche Bank is the Global Lead Partner for Frieze Art Fairs worldwide. Beginning in 2004 with Frieze London, the partnership between Frieze and Deutsche Bank has grown with the launch of Frieze Masters and Frieze New York in 2012 and Frieze Los Angeles in 2019. The launch of the fair's first edition of Frieze Seoul took place in South Korea in September 2022. 
 
The Deutsche Bank Wealth Management Lounge, our dedicated hospitality space at the fairs, welcomes thousands of clients and guests each year. At Frieze Los Angeles, the lounge plays host to the winner announcement ceremony for the Deutsche Bank Frieze Los Angeles Film Award, in partnership with Ghetto Film School, Frieze and FIFTH SEASON. At the other fairs, the lounge showcases a different world-renowned or rising artist whose work is represented in the Deutsche Bank Collection.


In collaboration with
Deutsche Bank Art & Culture
Ocean Risk and Resilience Action Alliance (ORRAA)
We are proud to join the Ocean Risk and Resilience Action Alliance (ORRAA) as global lead banking partner, creating a partnership dedicated to bringing financial expertise and innovation to protect the ocean and the communities that depend on it.
 
Together, we aim to encourage global action and private finance to invest in marine and coastal natural capital, to promote a sustainable blue economy and to build resilience in the regions most vulnerable to ocean-related risks, such as sea-level rise and extreme weather.

River Cleanup
As part of our commitment to support ocean health and raise awareness of the ecological importance of our waterways, Deutsche Bank Wealth Management is proud to be a global partner of River Cleanup, a non-governmental organisation committed to cleaning waste from rivers and riverbanks.
This initiative is part of Deutsche Bank's new corporate social responsibility (CSR) pillar for environmental impact called "How we Live", which is inspired by the conviction that when we act together, the results are more powerful and far-reaching. With the help of colleagues and external partners, the Deutsche Bank Group's CSR function is working to help protect and restore natural habitats such as the ocean and coastlines, rivers and wetlands, forests, farmland and urban green spaces.
In 2022, Deutsche Bank's International Private Bank will partner with River Cleanup to host six volunteer events in Milan, London, Frankfurt, Madrid, New York and Mumbai. Colleagues will have the opportunity to participate and learn more about the impact plastic pollution has on our rivers and river systems, while creating a positive impact locally.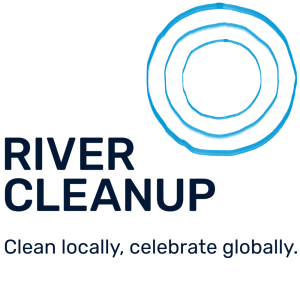 The content and materials on this website may be considered Marketing Material. The market price of an investment can fall as well as rise and you might not get back the amount originally invested.  The products, services, information and/or materials contained within these web pages may not be available for residents of certain jurisdictions. Please consider the sales restrictions relating to the products or services in question for further information. Deutsche Bank does not give tax or legal advice; prospective investors should seek advice from their own tax advisers and/or lawyers before entering into any investment.