September 5, 2022
Deutsche Bank's Chief Investment Office appoints Zeynep Ozturk-Unlu as CIO EMEA, completing global CIO team 
Deutsche Bank's (XETRA: DBKGn.DB / NYSE: DB) Chief Investment Office today announced the appointment of Zeynep Ozturk-Unlu as the Chief Investment Officer (CIO) for Europe Middle East and Africa (EMEA ex Germany) for the Private Bank. Her appointment completes the bank's global team of CIOs.
The Chief Investment Office is committed to maintaining close connectivity with clients and local markets in every geographic region. With Zeynep's appointment, the CIO team is represented by highly respected client facing investment and capital markets professionals in each region globally; Dr. Ulrich Stephan covering Germany, Zeynep Ozturk-Unlu covering EMEA (excluding Germany), Deepak Puri covering Americas, Stefanie Holtze-Jen covering Asia Pacific, Markus Müller as ESG CIO, and led by Global Chief Investment Officer, Christian Nolting.
Deutsche Bank's Global Chief Investment Officer Christian Nolting said: "We are delighted to welcome Zeynep Ozturk-Unlu to Deutsche Bank's Private Bank in the role of Chief Investment Officer, EMEA. Attracting someone of her calibre speaks volumes about our attractiveness as a leading European bank with global reach, and the business unit's strategic growth path."
Ozturk-Unlu joins Deutsche Bank in London from Citi where she spent 22 years of her career, most recently in New York as Head of Capital Markets Americas, leading North America and Latin America. Previously she was with Citi Private Bank in London as EMEA Capital Markets Head Fixed Income, and before that as Citi's Head of Central Eastern Europe and Turkey cross-asset sales in institutional markets. A native of Turkey, she began her career in corporate banking in Istanbul.
As CIO EMEA, Ozturk-Unlu will play an important role presenting the CIO view to clients and other stakeholders, including the media. She joins our Multi Asset Investment Committee (MIC) as a voting member and is responsible for developing the Europe Middle East Africa (ex Germany) part of the CIO house view.
"Zeynep Ozturk-Unlu plays a key role in our global CIO structure, and brings a wealth of EMEA local markets experience and insight for the benefit of our private banking and wealth management clients across the EMEA region," Nolting added.
Ozturk-Unlu reports to Global Chief Investment Officer Christian Nolting, effective immediately.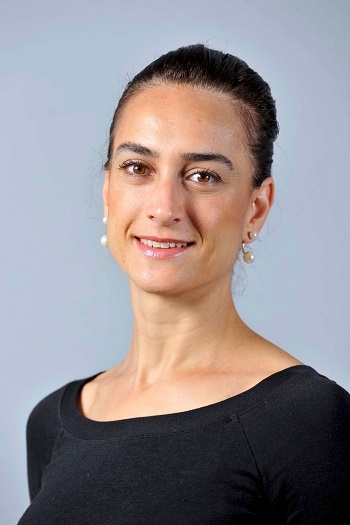 For further information please contact:
Deutsche Bank AG                                       
Media Relations                                            
Stuart Haslam                                                                     
Email: stuart.haslam@db.com                     
About Deutsche Bank
Deutsche Bank provides retail and private banking, corporate and transaction banking, lending, asset and wealth management products and services as well as focused investment banking to private individuals, small and medium-sized companies, corporations, governments and institutional investors. Deutsche Bank is the leading bank in Germany with strong European roots and a global network.
This release contains forward-looking statements. Forward-looking statements are statements that are not historical facts; they include statements about our beliefs and expectations and the assumptions underlying them. These statements are based on plans, estimates and projections as they are currently available to the management of Deutsche Bank. Forward-looking statements therefore speak only as of the date they are made, and we undertake no obligation to update publicly any of them in light of new information or future events.
By their very nature, forward-looking statements involve risks and uncertainties. A number of important factors could therefore cause actual results to differ materially from those contained in any forward-looking statement. Such factors include the conditions in the financial markets in Germany, in Europe, in the United States and elsewhere from which we derive a substantial portion of our revenues and in which we hold a substantial portion of our assets, the development of asset prices and market volatility, potential defaults of borrowers or trading counterparties, the implementation of our strategic initiatives, the reliability of our risk management policies, procedures and methods, and other risks referenced in our filings with the U.S. Securities and Exchange Commission. Such factors are described in detail in our SEC Form 20-F of 12 March 2021 under the heading "Risk Factors". Copies of this document are readily available upon request or can be downloaded from www.db.com/ir.