Douglas McCauley directs the Benioff Ocean Initiative, the philanthropic organisation created by billionaire Salesforce founder Marc Benioff and his wife Lynne. McCauley, a marine biologist, says that philanthropists can do much more to save the oceans than simply write a cheque.
We all have an opportunity and responsibility to do something for ocean health, whatever walk of life we are from. The ocean has paid us some service – and this service can be reciprocated.
I grew up in Los Angeles and if you've passed through the Greater Los Angeles area you get a sense that there is a whole lot of concrete and man-made change on land. And then you hit the coast and you have this big, beautiful uninterrupted space. So, for me the first debt of gratitude that I have to the oceans is that they were my escape to a world where I could find wilderness and immerse myself in the beauty of the ocean. And there was the practical side: the ocean provided me with my dinner – it gave me employment and income.

For most people, the debt that they owe the ocean is different. For some people, such as Marc and Lynne Benioff, their identity has been shaped by ocean places such as San Francisco and Hawaii where they've lived and raised kids. The ocean has given them a lot of inspiration and beauty and knowledge. To be in a place that is so ancient and to be part of the majesty of the ocean and to experience such a mindful reset, and then to jump back into life on land and manage it successfully, means that you as an individual have drawn some value from the solitude and exaltation felt when by the ocean.
In the arrangement that we forged, Marc and I are each trying to repay some portion of that debt. As an ocean scientist, I can use the tools, our networks and our laboratories to try to be helpful, and Marc uses his resources, his influence, his network, to help create change. These two worlds together are really powerful.
For many people, the oceans feel very remote from us, making it a harder environment as a philanthropic domain to connect with. But there are some very practical ways that the oceans, even if they are remote, do provide benefits to all of us. The most universal of these is that the ocean, as it lives and breathes, as it aspires and photosynthesizes, produces half of the oxygen on the planet.
That means that whether you're in seaside Miami or in landlocked Geneva, every other breath that you take comes from the oceans. It is a life-support system and certainly enough reason for us to connect to make sure that it continues to be fully functioning and healthy. When you do actually recognise that you have a debt to repay to the oceans, it is important to return the favour to the sea, to repay that debt.
The numbers of people who have made that reconnection to the oceans and have become champions for the seas are relatively few in the world of philanthropy. Statistics estimate that approximately one per cent of philanthropy is dedicated to the oceans. There are so many important causes on the planet that deserve our attention and investment but for a living place that encompasses two-thirds of our planet and provides us with half of our breaths, perhaps it deserves more from us. Each individual's philanthropic portfolio matters, because each one incrementally will help us move a little bit further north of that one per cent.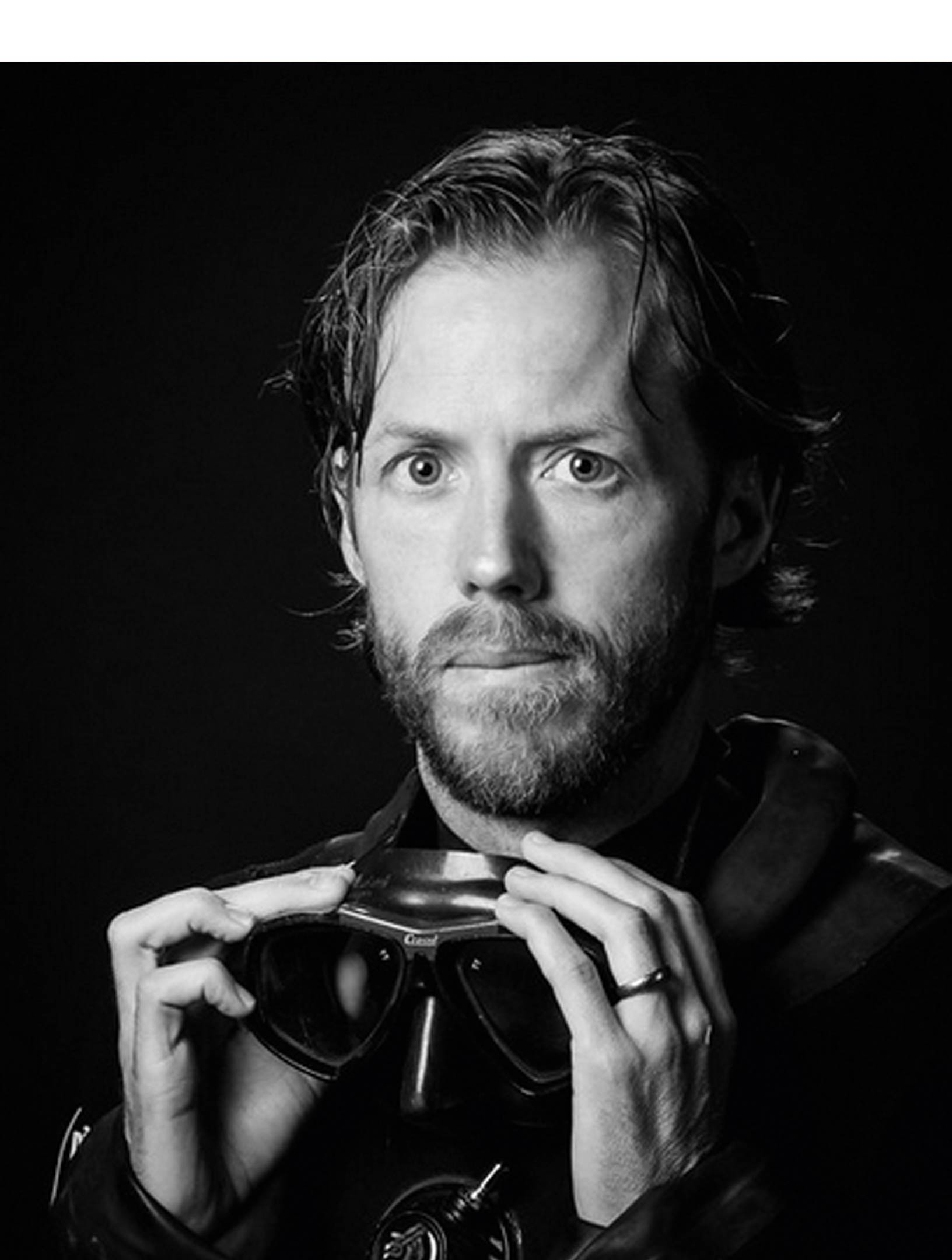 Building partnerships with scientists and science can be powerful and create some symbiotic opportunities. Almost all of us have a relationship with a university, and we might be surprised that there are centres and hubs of ocean excellence in many universities, and not just places on the coast. ETH in Zurich, Switzerland is one such hub of excellence, for example.
Unfortunately, the problems facing ocean health are so large that there has to be a critical mass. No one single university is going to be able to change things. So a lot of what we are trying to do is create a template by which we can activate our colleagues and peers to demonstrate that we can actually make a difference.
For example, when you're looking at an issue such as plastic pollution, in which you have more than five trillion pieces of plastic in the global oceans, that is too big an issue for any one organisation to solve. So we are trying to create this model to facilitate change by creating open tools that will not only help but also become replicable in other places.
That is one reason why working with Marc Benioff has been so successful. He is a problem solver who has built a globally successful company. There is much that we have learned from him about the general mechanics of problem solving and about the many tools that cross that boundary, such as the ones we use in ocean research that were originally designed for industry and technology.

When we started working with the Benioffs, I had the incorrect assumption that we would have a few starter conversations, they would send us a cheque, and we would be off on our own to try to figure this out. But the most valuable thing that they did for us was not send us the cheque. Instead, the most valuable thing that they did for us was to open up their networks and to share their expertise, and to very usefully help match us with people that could have a part of a solution that we needed.
This article first appeared in the Autumn 2020 issue of LUX Magazine. This issue features in the second in a series of Deutsche Bank Wealth Management/LUX supplements about our ocean and its importance to both the environmental and economic wellbeing of the planet.