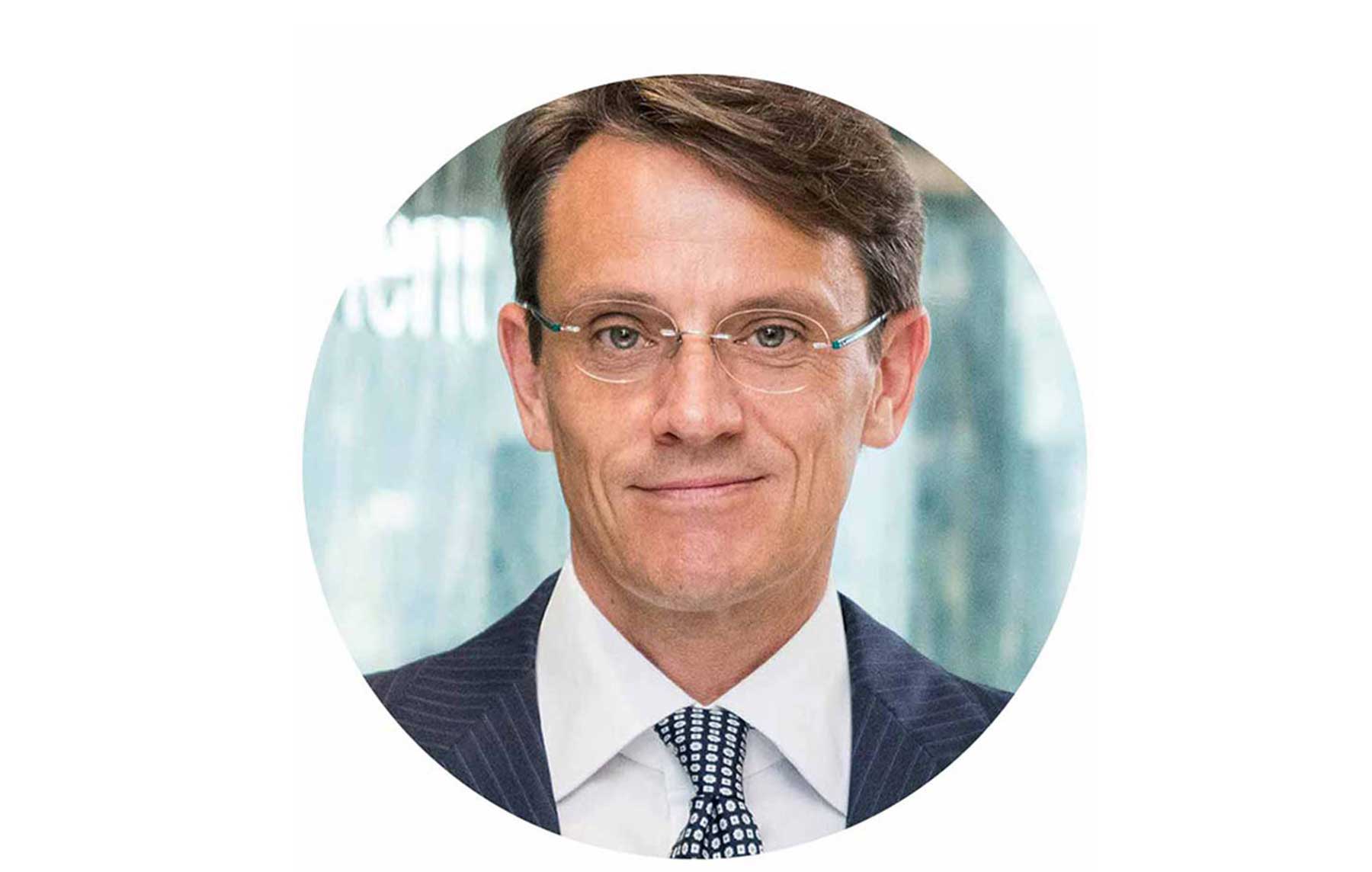 Problems such as ocean degradation and biodiversity loss don't just threaten our environment. They threaten our economy and the fabric of society itself. Solving them requires urgent action, investment and transformation, and we're committed to playing our part – by shifting mindsets with our thought leadership and building an holistic ESG offering to help our clients achieve positive change.
Claudio de Sanctis, 
Head of Private Bank
Deutsche Bank
ESG investment philosophy
Our thought leadership leads our ESG approach and underpins our product development strategy for sustainable solutions. In recent years we have published 20 dedicated ESG publications and held more than 250 ESG-focused events and activities, covering the ocean, land and atmosphere.
Products and services
We aim to offer clients a suite of investment products incorporating ESG criteria, including discretionary portfolio management, liquid funds, private markets and lending. 
Our flagship Strategic Asset Allocation solution takes an exclusion-based ESG approach to ensure clients' portfolios are built around a sustainable core.
We are expanding our ESG liquid funds offering, and our range of dedicated lending products, which include electric vehicle financing, green mortgages and financing home renovations for carbon reduction.
We are particularly excited about private markets. In 2023, we plan to launch three private markets funds, and an impact, nature-based solution in 2024. 
Platform and capabilities
We have rolled-out ESG training to more than 7,000 colleagues over the last two years and we will continue this huge effort to ensure we deliver a compelling end-to-end ESG experience to our clients. We are advancing our technological capabilities by investing in robust platforms and strong data foundations. 
Our partnership with the Ocean Risk and Resilience Action Alliance (ORRAA)
We were the first bank to be a full member of the Ocean Risk and Resilience Action Alliance (ORRAA) and we will continue our work to scale up global action and private investment in marine and coastal natural capital.
Joining ORRAA allowed us to deep-dive into pressures the ocean is experiencing. Last year, we co-hosted our inaugural Ocean Conference in Mallorca, where more than 100 influential investors, entrepreneurs and philanthropists convened to develop ideas for supporting ocean finance.
Going forward, we want to tackle opportunities to invest into ocean-related impact solutions for our clients. With this focus and support from ORRAA, we are in a unique position to expand our thought leadership on the ocean and sustainable blue economy, and to integrate that understanding into everything we do. 
Watch Claudio de Sanctis, Head of Private Bank, Deutsche Bank, explain our ESG ambitions at Deutsche Bank's Sustainability Deep Dive event on March 2, 2023: 
Click here to activate this content.
Watch Karen Sack, Executive Director of ORRAA, and Markus Müller, Chief Investment Officer ESG & Global Head of Chief Investment Office, Deutsche Bank Private Bank, explaining our partnership and shared focus on the ocean, as shown at Deutsche Bank's Sustainability Deep Dive event on March 2, 2023.
Click here to activate this content.
For more details on ORRAA's recent activities, please see the ORRAA Action Report.

Important notice:
There is currently a lack of uniform criteria and a common market standard for the assessment and classification of financial services and financial products as sustainable. This can lead to different providers assessing the sustainability of financial services and financial products differently. In addition, there are various new regulations on ESG (Environment, Social and Corporate Governance) and Sustainable Finance, which need to be substantiated, and further draft regulations are currently being developed, which may lead to financial services and financial products currently labelled as sustainable not meeting future legal requirements for qualification as sustainable.