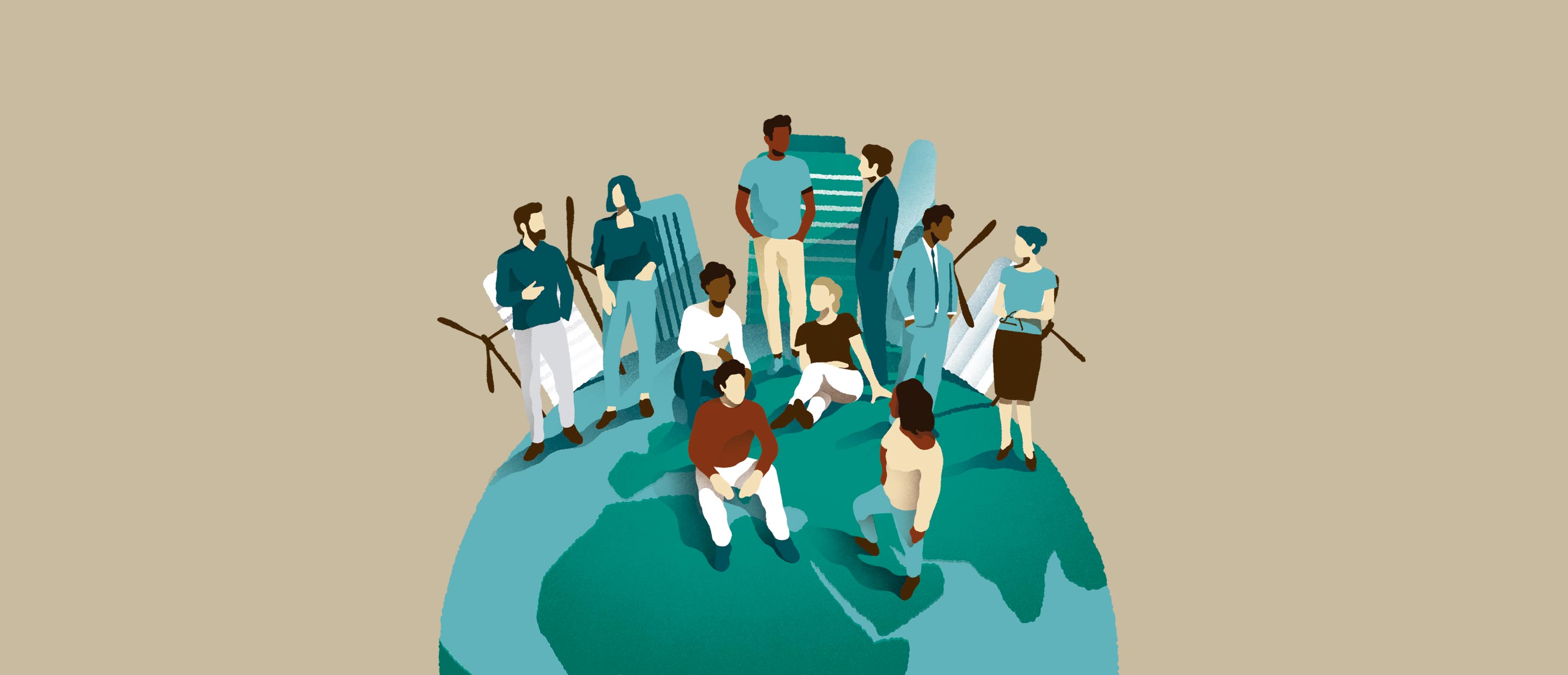 The "S" in ESG stands for "social", and covers all investing factors that affect people – whether employees, customers or society at large
Socially responsible investing

Socially responsible investing (SRI) is the principle that investors should consider the full range of benefits and harms that a business may cause for employees, customers and other members of society. It is in many ways the least considered and most overlooked of the three pillars of ESG investing. 
Investors should consider the impact that their investments have on society, as well as financial returns
Social impact covers a wide range of issues such as protecting worker rights, improving product safety and reducing inequality
Socially responsible investing will be crucial to achieving the UN Sustainable Development Goals and building a more sustainable and equal future
The SDGs could create trillions of dollars of opportunities over the next decade
Why is socially responsible investing important?
Investors have long been concerned about governance issues, even if they did not explicitly view them through an ethical lens. Concerns about environmental damage have been growing for more than half a century.
However, social factors have typically been limited to a few niches – for example, some investors have chosen to avoid "vice" sectors such as tobacco, alcohol or gambling – and the consensus view was that a company's responsibilities are discharged by complying with statutory requirements in areas such as worker rights and product safety. 
Today it is understood that companies have responsibilities that span the full range of their operations. They must consider not just the wellbeing of their workers, but of everybody involved in their supplier chain, including the risk of human rights violations, child labour and slave labour. It is no longer sufficient just to warn that some products may cause harm: companies must actively work to reduce harm.
Sins of omission matter as well as sins of commission: disadvantaged groups must have full access to critical services if we are to tackle poverty and inequality by improving financial inclusion and social inclusion. In short, the human being must be put at the centre of any economic activity with the purpose of preserving and improving the welfare of all stakeholders in our society. 
The importance of socially responsible investment
One of the best indications of the importance of socially responsible investing – and also of the many opportunities that it presents – is the United Nations (UN) Sustainable Development Goals (SDGs).
These were adopted by the 193 countries of the UN General Assembly in 2015 and set out 17 goals to help the world towards a more sustainable and equal future. Some of these goals focus on environmental and governance factors, but a large number involve social factors, such as eliminating poverty and ending hunger, improving access to education and health, and ensuring gender equality. 
Most of the goals are closely interconnected and a greater emphasis on social progress and socially responsible investment is needed to meet the targets.
The SDGs offer substantial investment opportunities and potential economic rewards. For example, at an industry level, opportunities in health and wellbeing (such as expanding healthcare insurance coverage and remote consultation and monitoring of patients) could be worth $1.8 trillion per year in 2030, according to analysis by the Business and Sustainable Development Commission. 
The content and materials on this website may be considered Marketing Material and does not constitute an offer. The market price of an investment can fall as well as rise and you might not get back the amount originally invested.  The products, services, information and/or materials contained within these web pages may not be available for residents of certain jurisdictions. Please consider the sales restrictions relating to the products or services in question for further information. Deutsche Bank does not give tax or legal advice; prospective investors should seek advice from their own tax advisers and/or lawyers before entering into any investment.

Find out more about how we can help and the ESG investing services we offer in your region.