11. Oktober 2022
Jin Yee Young zur Leiterin der Internationalen Privatkundenbank Asien-Pazifik ernannt
Die Deutsche Bank hat heute die Ernennung von Jin Yee Young zur Leiterin der Internationalen Privatkundenbank (IPB) Asien-Pazifik (APAC) mit Wirkung zum 3. Januar 2023 bekannt gegeben. Die Ernennung steht unter dem Vorbehalt der zuständigen Aufsichtsbehörden. Jin Yee Young hat ihren Dienstsitz in Singapur und wird Mitglied im globalen Executive Committee der Internationalen Privatkundenbank.
Claudio de Sanctis, Leiter der Internationalen Privatkundenbank und CEO der Region EMEA, sagte: "Mit Jin Yee Young haben wir eine hervorragende Führungspersönlichkeit gefunden, um die Internationale Privatkundenbank in APAC erfolgreich weiterzuentwickeln. Jin Yee hat sich während ihrer bisherigen Karriere bereits als hervorragende Führungskraft erwiesen. Sie ist eine der angesehensten Bankerinnen in unserem Geschäftsfeld in Asien und verfügt über die notwendige Expertise und ein tiefgehendes Verständnis des Marktes. Dies sind beste Voraussetzungen, um unser Geschäft in der Region zu leiten. Wir sind bereits eine der führenden Adressen für sehr vermögende Privatkunden (Ultra High Net Worth Wealth Management) in Asien. Darüber hinaus verfügen wir über eine angesehene Präsenz in Indien. Wir wollen unser Geschäft in die nächste Wachstumsphase führen. Es ist unser Ziel, in dieser dynamischen Region, die führende Bank für Unternehmer und ihre Familien zu werden. Diesen bieten wir das gesamte Produktspektrum der Deutschen Bank. Ich wünsche Jin Yee dafür viel Erfolg."
Young verfügt über mehr als 25 Jahre Erfahrung im Wealth Management (WM). Zuletzt war sie bei der Credit Suisse stellvertretende CEO WM APAC und Leiterin des Bereichs Wealth Management für Singapur, stellvertretende CEO der Niederlassung Singapur sowie CEO für die SymAsia Foundation. Davor war sie in verschiedenen leitenden Positionen tätig, u.a. als Head of Market Group für Singapore & Malaysia und South Asia Switzerland. Zudem hatte sie verschiedene Führungspositionen in Märkten wie Indonesien, Taiwan, China, Hongkong & Japan, inne. Vor ihrer Tätigkeit bei der Credit Suisse arbeitete sie bei der DBS Private Bank und der Citibank Singapore.
Lok Yim, aktueller Leiter des Geschäftsbereichs Wealth Management und der Internationalen Privatkundenbank APAC, wird sich nach sechs Jahren mit Wirkung zum 3. Januar 2023 auf seine Rolle als Chief Executive Officer der Deutschen Bank HKSAR konzentrieren.
"Lok Yim hat maßgeblich dazu beigetragen, das Wealth Management-Geschäft der Deutschen Bank in der Region Asien-Pazifik weiterzuentwickeln und für weiteres Wachstum in den kommenden Jahren zu positionieren", sagte de Sanctis. "Er verantwortete die Transformation unseres Wealth Management-Geschäfts in der Region und arbeitete eng mit allen Geschäfts- und Infrastrukturbereichen zusammen. Während wir unser Geschäft in die nächste Wachstumsphase führen, freuen wir uns, weiter eng mit Lok zusammenzuarbeiten, um den geschäftlichen Erfolg der Bank in Hongkong weiter zu steigern."
Alexander von zur Muehlen, Mitglied des Vorstands der Deutschen Bank und CEO der Region Asien-Pazifik, ergänzte: "Wealth Management bleibt ein zentraler Baustein unseres Angebots für Kunden in der Region Asien-Pazifik. Der Bereich ist ein entscheidender Wachstumstreiber für unser Geschäft. In Hongkong, einem unserer wichtigsten Standorte weltweit, ist die enge Partnerschaft zwischen unserem Wealth Management, unserer Investmentbank und unserer Unternehmensbank ein einzigartiger Vorteil, wenn es darum geht, die Bedürfnisse unserer anspruchsvollen Kunden zu erfüllen. Eine besondere Stärke von Lok ist die Bündelung unseres gesamten Angebotsportfolios über alle Geschäftsbereiche hinweg sowie die Leistungsfähigkeit unseres globalen Netzwerks für unsere Kunden sicherzustellen. Wir sind überzeugt, dass unter seiner Führung unser Geschäft in Hongkong weiter gestärkt und ausgebaut wird."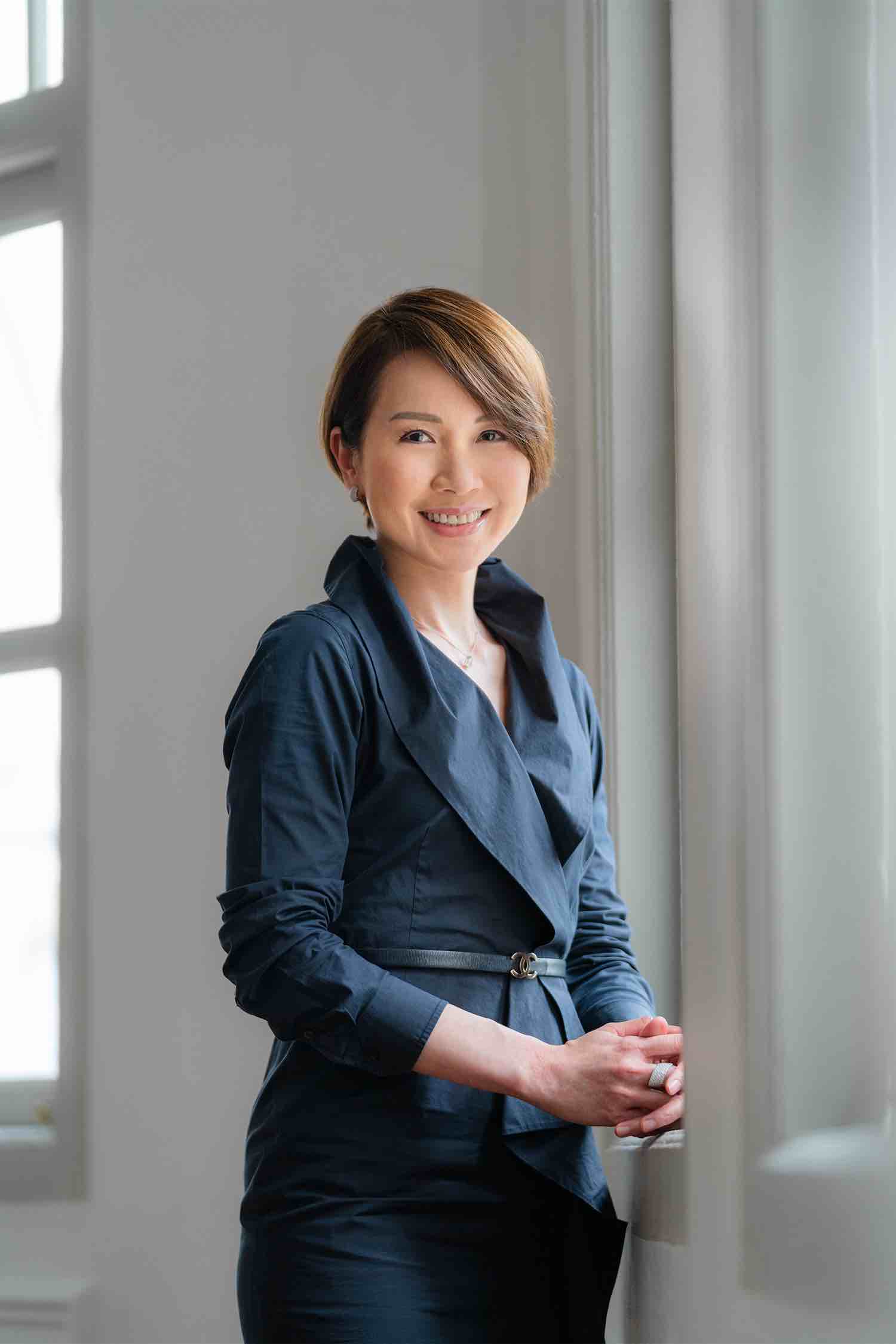 Für weitere Informationen kontaktieren Sie uns gerne:
Deutsche Bank AG                                       
Media Relations                                            
Julia Yesil                                   
+49 (69) 910-39548                                         
Email: julia.yesil@db.com                     
Über die Deutsche Bank
Die Deutsche Bank bietet vielfältige Finanzdienstleistungen an – vom Zahlungsverkehr und dem Kreditgeschäft über die Anlageberatung und Vermögensverwaltung bis hin zu einem fokussierten Kapitalmarktgeschäft. Sie bedient Privatkunden, mittelständische Unternehmen, Konzerne, die Öffentliche Hand und institutionelle Anleger. Die Deutsche Bank ist die führende Bank in Deutschland mit starken europäischen Wurzeln und einem globalen Netzwerk.


Diese Mitteilung enthält zukunftsgerichtete Aussagen. Zukunftsgerichtete Aussagen sind Aussagen, die nicht Tatsachen der Vergangenheit beschreiben, sie umfassen auch Aussagen über die Annahmen und Erwartungen von der Deutschen Bank sowie die zugrunde liegenden Annahmen. Diese Aussagen beruhen auf Planungen, Schätzungen und Prognosen, die der Geschäftsleitung der Deutschen Bank derzeit zur Verfügung stehen. Zukunftsgerichtete Aussagen beziehen sich deshalb nur auf den Tag, an dem sie gemacht werden. Die Deutsche Bank übernimmt keine Verpflichtung, solche Aussagen angesichts neuer Informationen oder künftiger Ereignisse zu aktualisieren.
Zukunftsgerichtete Aussagen beinhalten naturgemäß Risiken und Unsicherheitsfaktoren. Eine Vielzahl wichtiger Faktoren kann dazu beitragen, dass die tatsächlichen Ergebnisse erheblich von zukunftsgerichteten Aussagen abweichen. Solche Faktoren sind etwa die Verfassung der Finanzmärkte in Deutschland, Europa, den USA und andernorts, wo die Deutsche Bank einen erheblichen Teil ihrer Erträge aus dem Wertpapierhandel erzielt, der mögliche Ausfall von Kreditnehmern oder Kontrahenten von Handelsgeschäften, die Umsetzung ihrer strategischen Initiativen, die Verlässlichkeit ihrer Grundsätze, Verfahren und Methoden zum Risikomanagement sowie andere Risiken, die in den von der Deutschen Bank bei der US Securities and Exchange Commission (SEC) hinterlegten Unterlagen dargestellt sind. Diese Faktoren sind im SEC-Bericht der Deutschen Bank nach "Form 20-F" vom 12. März 2021 im Abschnitt "Risk Factors" dargestellt. Dieses Dokument ist auf Anfrage bei der Deutschen Bank erhältlich oder unter www.db.com/ir verfügbar.