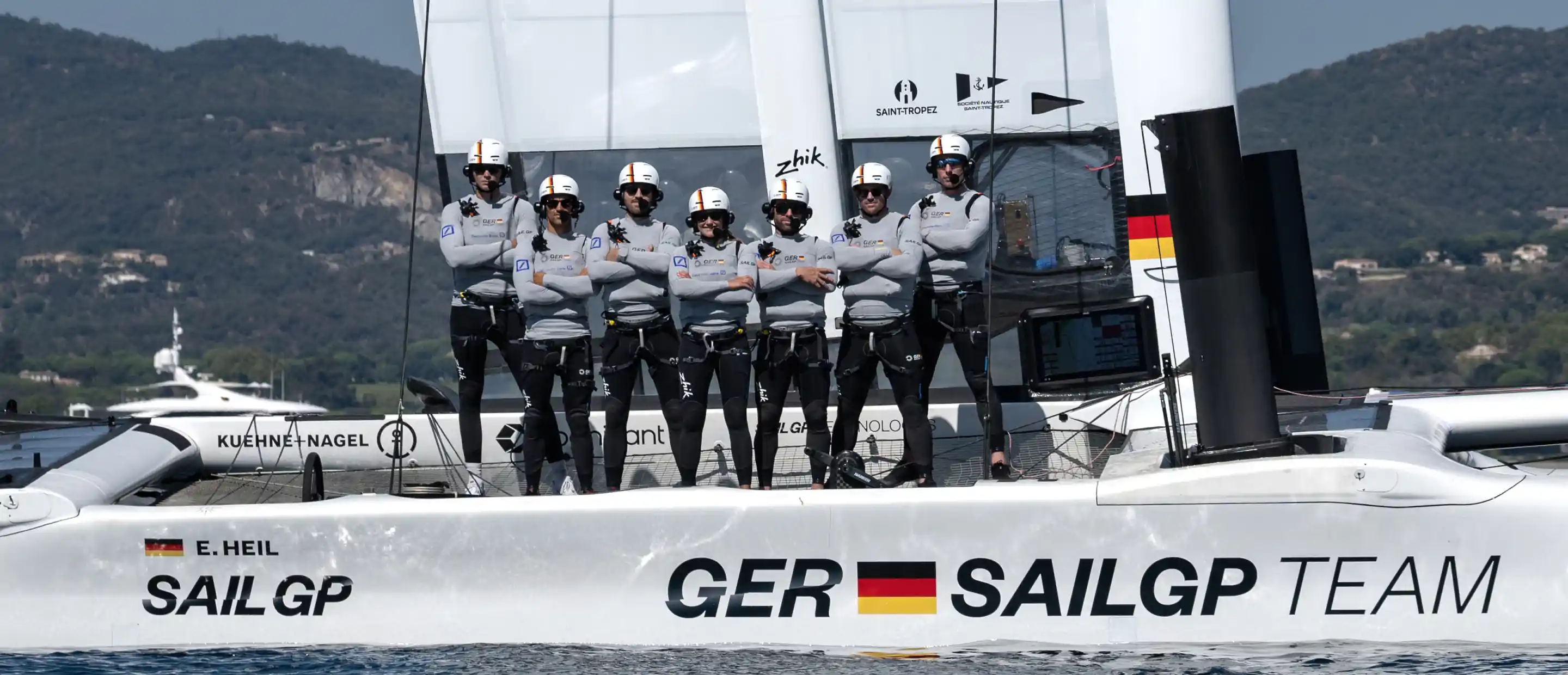 Germany SailGP Team: Who's on deck

Meet the talent that aims to make Germany's team the next league champion.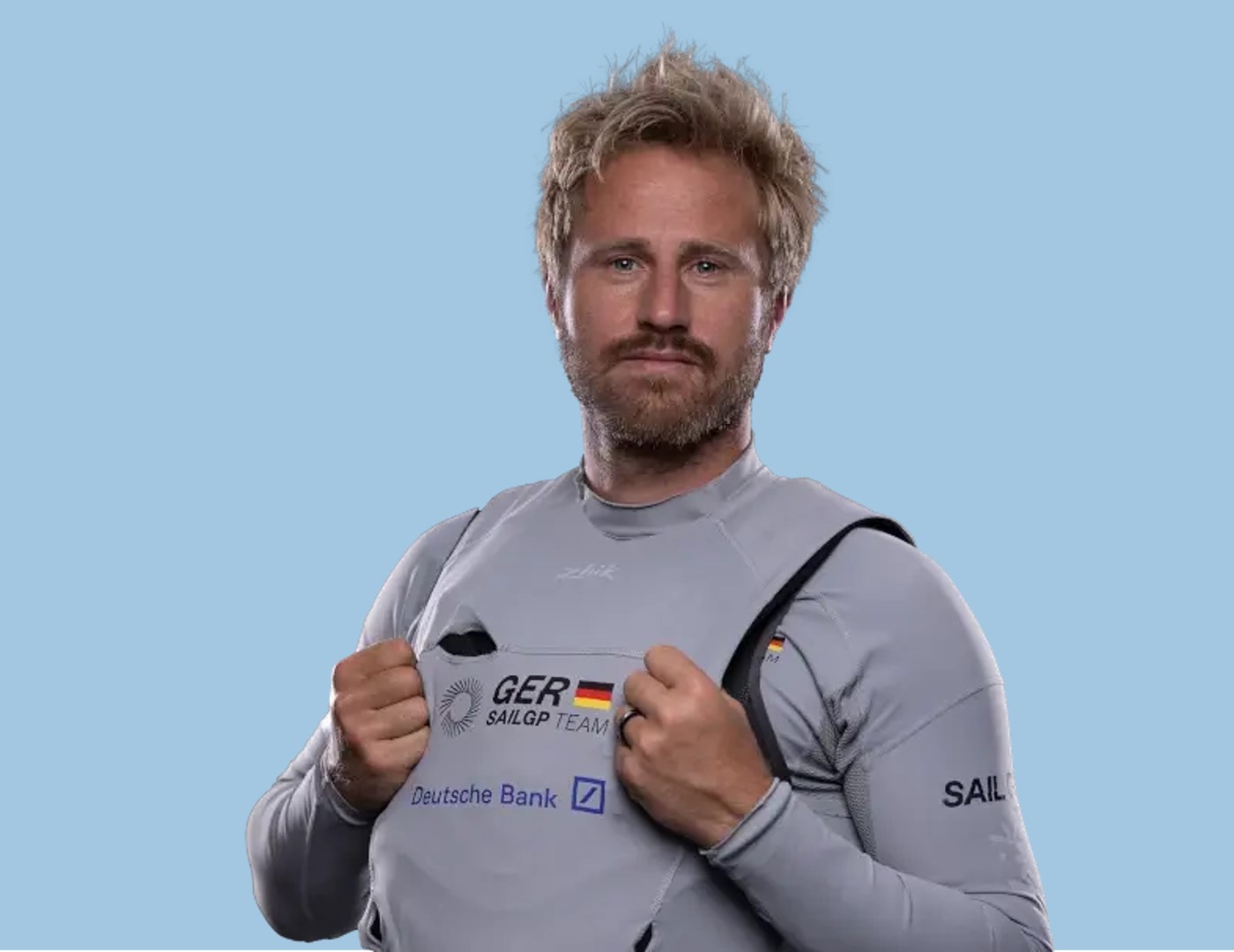 The Driver
Erik Heil
Erik Heil took the wheel for Germany SailGP Team beginning with its first season in the league. Born and raised in Berlin, Heil spent much of his childhood at his local sailing club. He was eventually part of a team with Thomas Plössel that was crowned 2014 European Champions in the fastest boat class, the 49er, and then the World Champions in 2019. Together they also won bronze medals for Germany in the Summer Olympics of 2016 and 2020.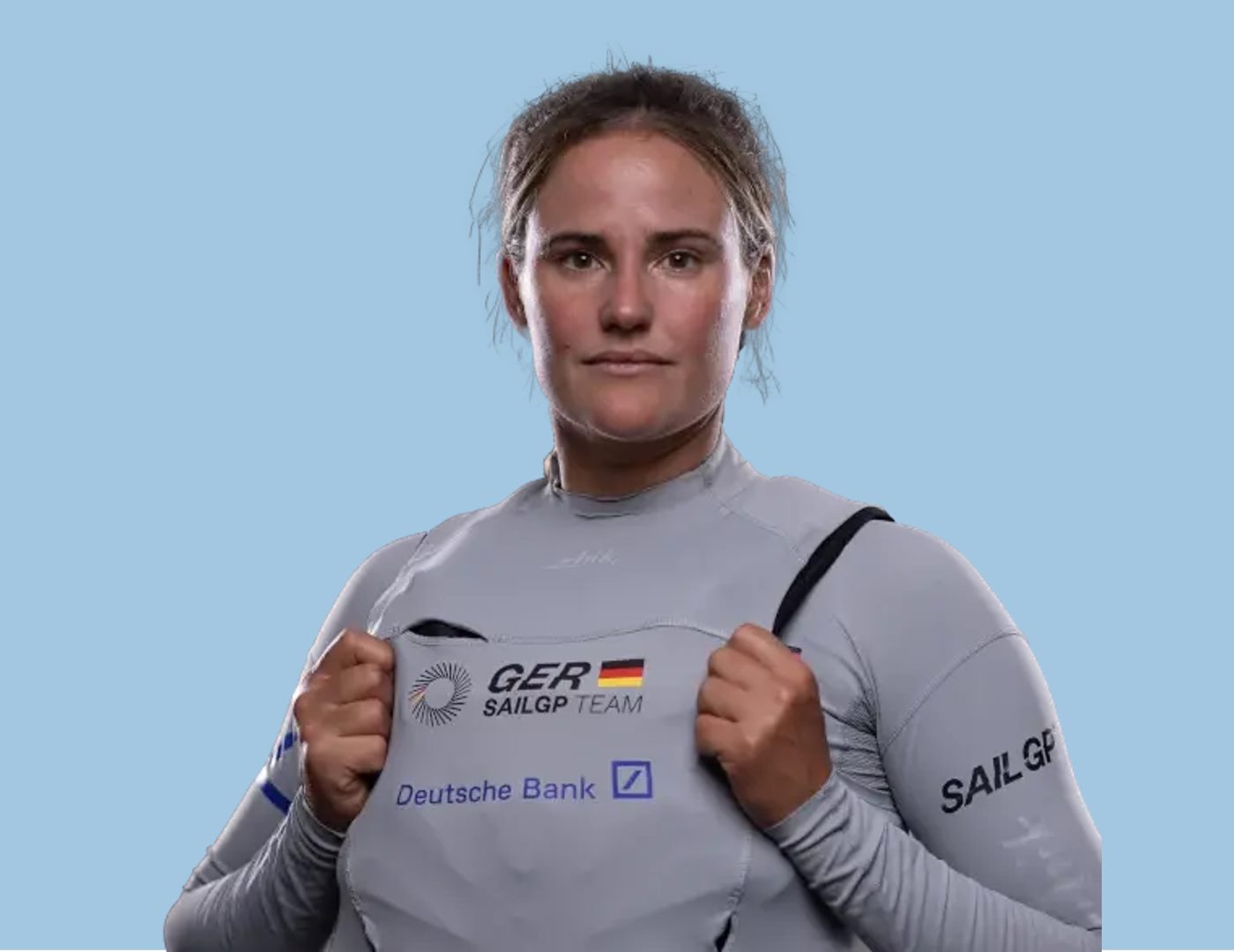 The Strategist
Kahena Kunze
Kahena Kunze is a two-time Olympic gold medalist. Together with Martine Grael they won in Rio de Janeiro in 2016 and in Tokyo in 2021 in the 49erFX. They achieved several second places at world championships in 2013, 2015, 2017 and 2019. They also won the gold medal at the 2019 Pan American Games. In 2014, Kunze and Grael were named World Sailors of the Year by the World Sailing Association.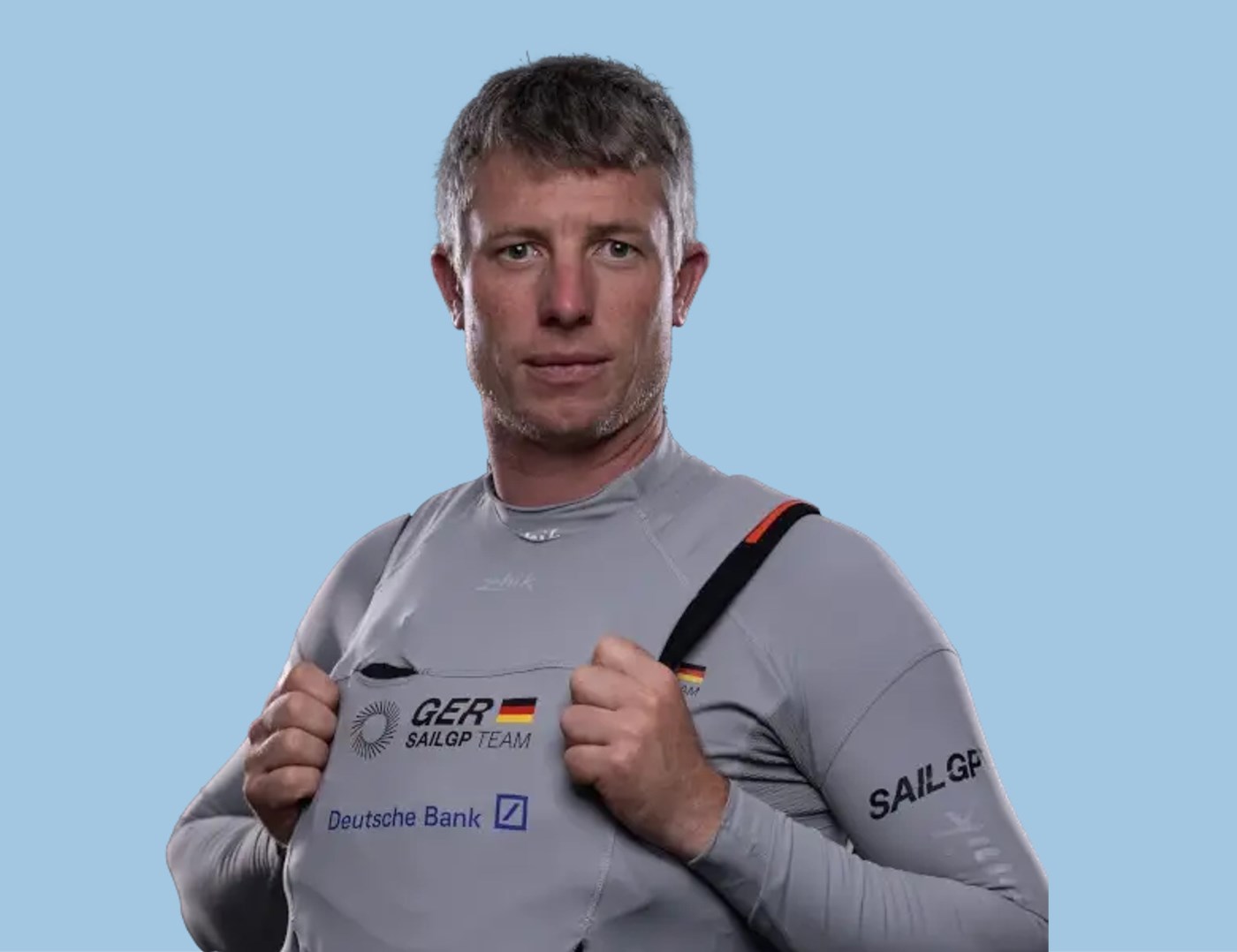 The Wing Trimmer
Stuart Bithell
Stuart Bithell began sailing as a child in the United Kingdom and had already represented Great Britain and Switzerland in earlier seasons of SailGP before bringing his talents as wing trimmer to the German team. In the London 2012 Olympic Games he won a silver medal with Luke Patience in the Olympic 470 class, and in the Tokyo 2020 Olympic Games, along with Dylan Fletcher, Bithell won Great Britain's first ever men's 49er sailing gold medal.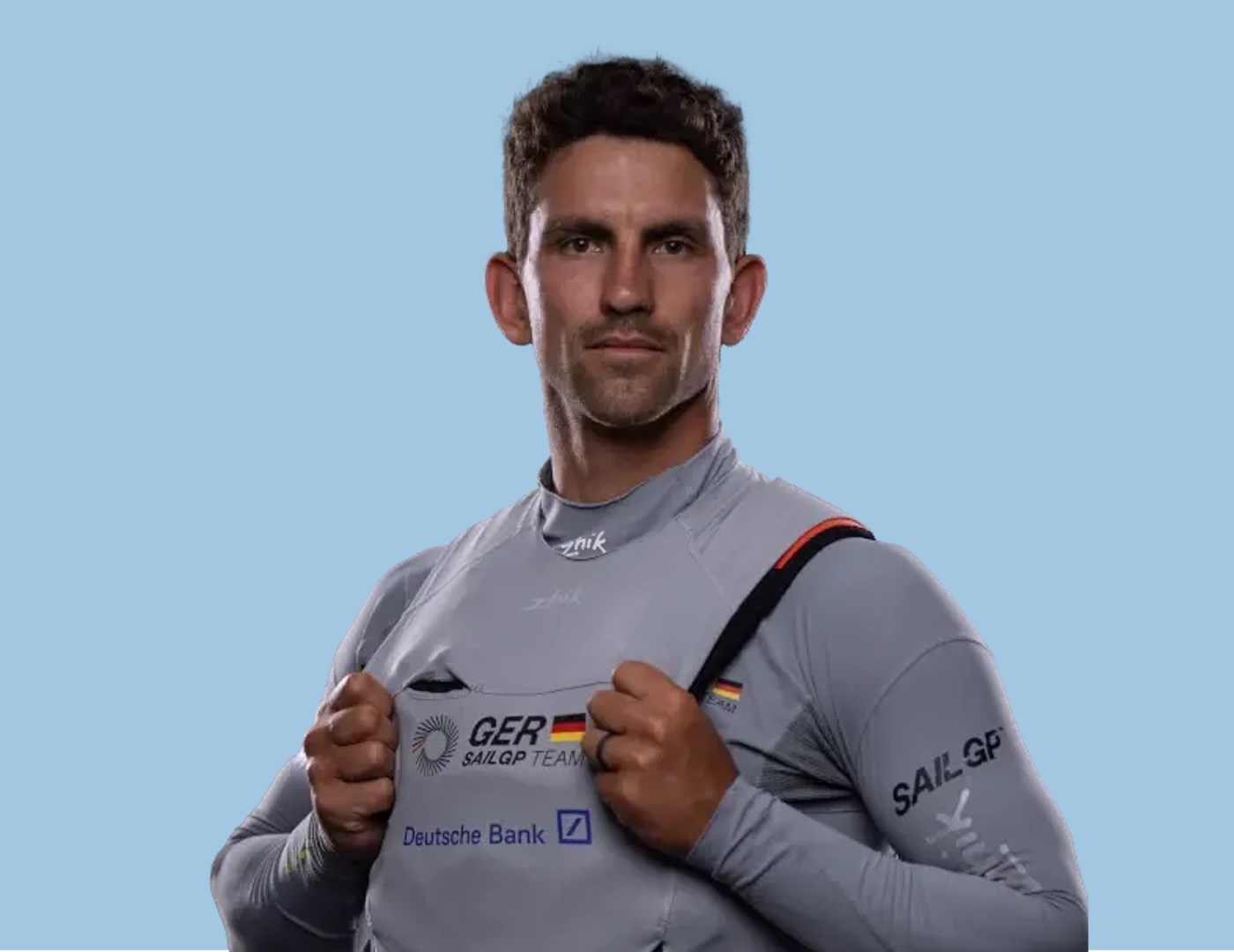 The Flight Controller
James Wierzbowski
James is the team's flight controller and was already in this position on the SailGP China team in 2019. His greatest success in sailing is winning the World Match Racing Tour in 2016. His sailing career began in 2013 as a participant in the Red Bull Youth America's Cup. He was also selected for the Australian Olympic team in 2016. When James is not sailing, his passions are surfing and crossfit.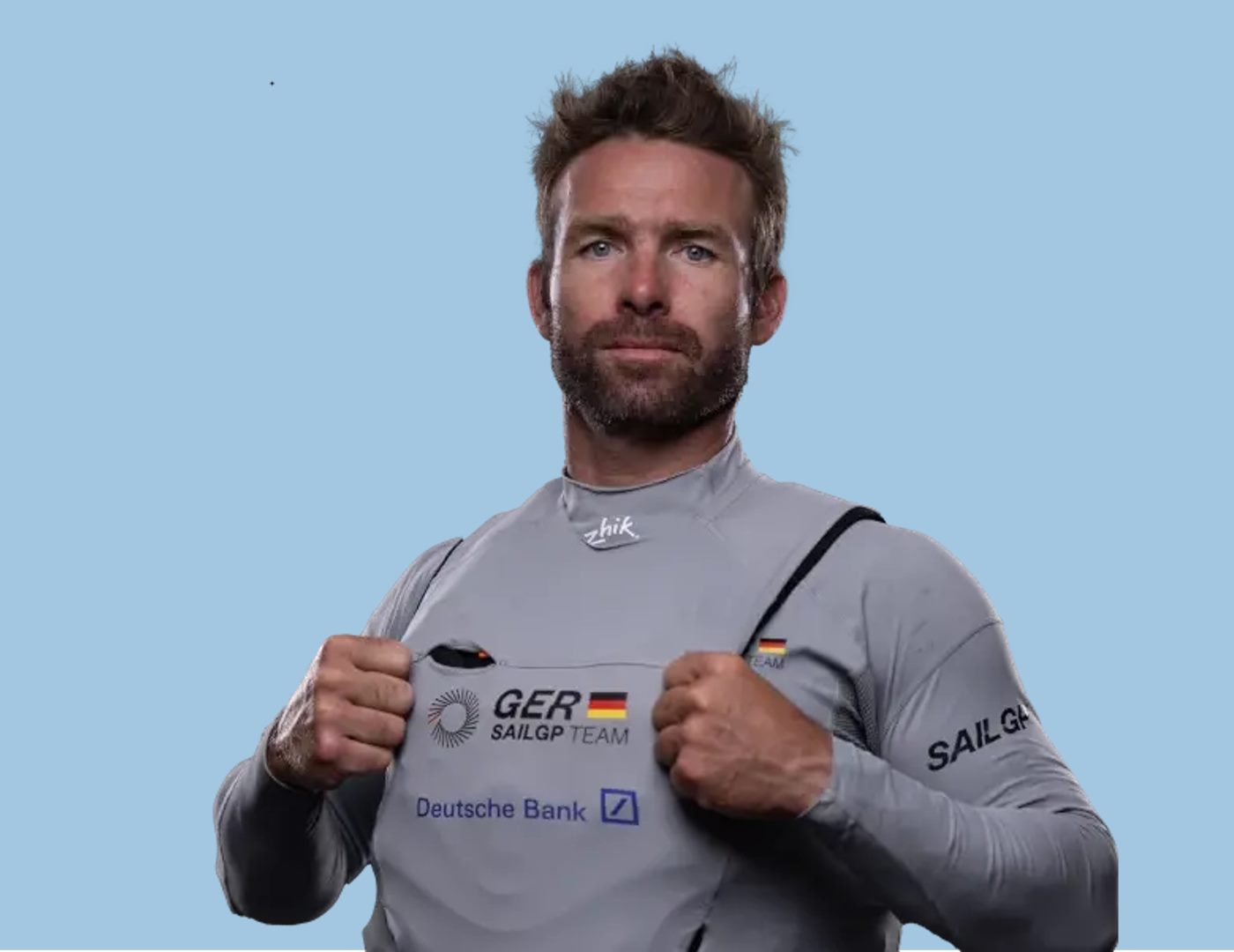 Grinder #1
Dan Morris
Dan Morris has had a distinguished sailing career on high performance boats, including a campaign in the Olympic 49er class. He is a multiple World Match Racing Tour champion and has competed in the Extreme Sailing Series. Morris has raced at the highest level of the sport in various classes including, International 14s, 49s, Farr 40s and Melges. He hopes to add SailGP success to his CV. Morris holds a degree in naval architecture and marine engineering from the University of Michigan.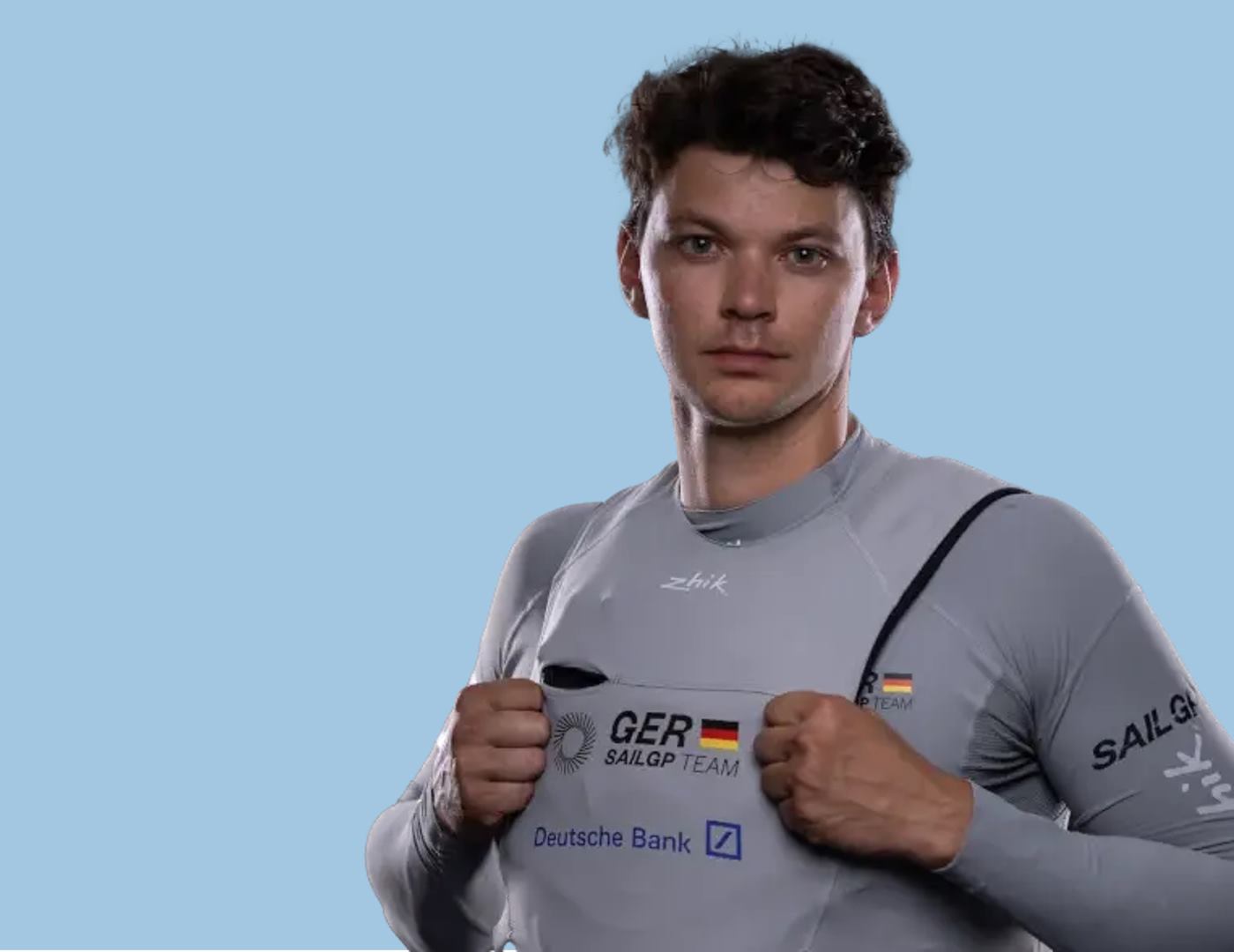 Grinder #2
Jonathan Knottnerus-Meyer
Jona is the young gun in the team and sails in the German Bundesliga for the Kiel Yacht Club. He started his professional sailing career directly in SailGP. With his impressive stature of 1.95m, he is one of the grinders in the team. Jona spends his time on the water wingfoiling when he's not sailing. When there is no wind, he is studying his last year at the medical faculty at Kiel University and writing his doctoral thesis.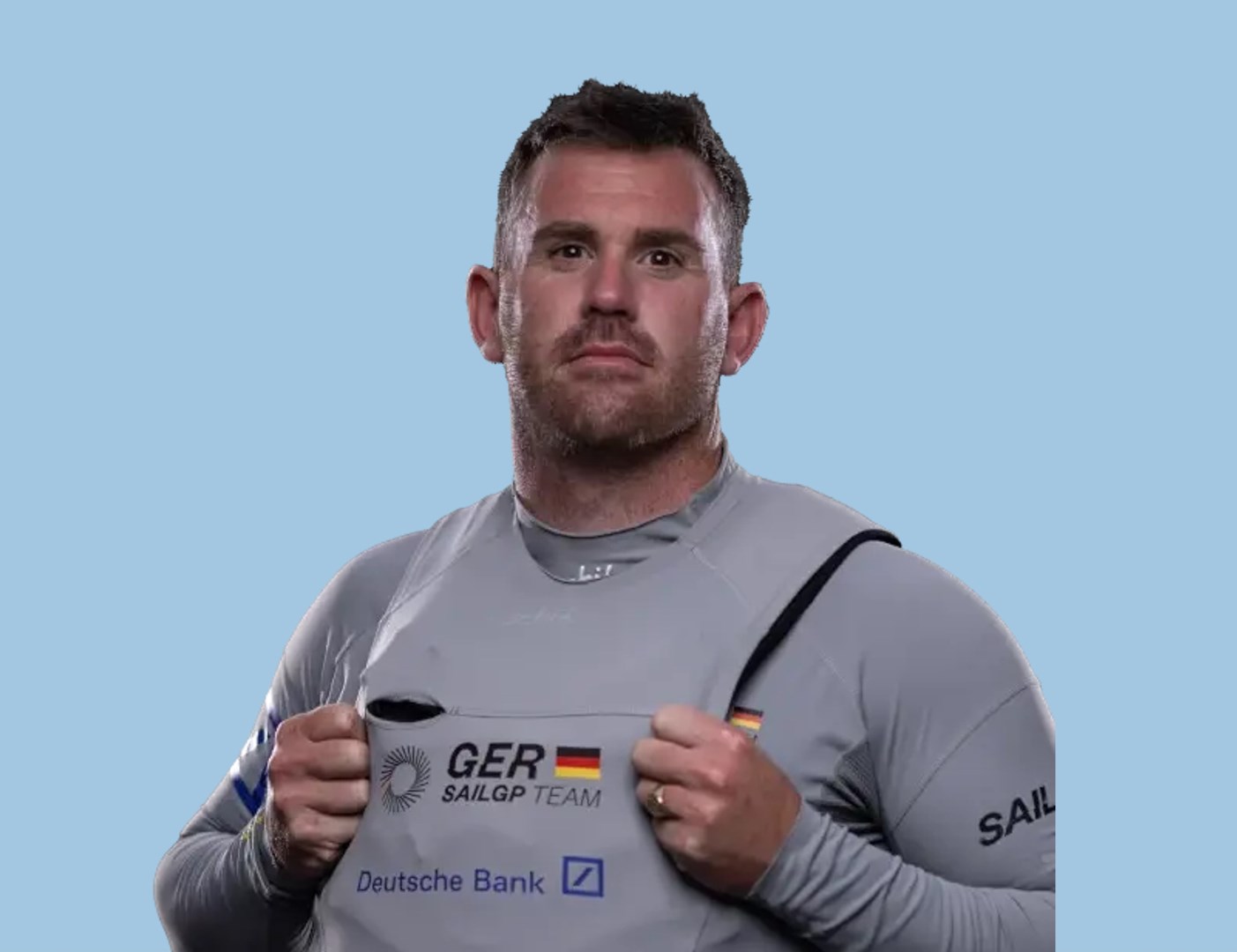 Grinder #3
Joe Sullivan
Sullivan won five consecutive world titles at U23 and Elite World Rowing Championships. In the 2013 New Year Honours, Sullivan was appointed a Member of the New Zealand Order of Merit for services to rowing. In June 2014, Sullivan announced he was retiring from rowing to pursue a career with the New Zealand Fire Service as a firefighter based in Auckland. Sullivan is no stranger to the F50. In 2016, Sullivan joined Emirates Team New Zealand as a grinder, for the 2017 and 2021 America's Cup. Sullivan is married and has two little girls.
In Europe, Middle East and Africa as well as in Asia Pacific this material is considered marketing material, but this is not the case in the U.S. No assurance can be given that any forecast or target can be achieved. Forecasts are based on assumptions, estimates, opinions and hypothetical models which may prove to be incorrect. Past performance is not indicative of future returns. Performance refers to a nominal value based on price gains/losses and does not take into account inflation. Inflation will have a negative impact on the purchasing power of this nominal monetary value. Depending on the current level of inflation, this may lead to a real loss in value, even if the nominal performance of the investment is positive. Investments come with risk. The value of an investment can fall as well as rise and you might not get back the amount originally invested at any point in time. Your capital may be at risk.

Change of name: As part of Deutsche Bank's Private Bank, the former International Private Bank also adopted this title on July 20, 2023.

The content and materials on this website may be considered Marketing Material. The market price of an investment can fall as well as rise and you might not get back the amount originally invested.  The products, services, information and/or materials contained within these web pages may not be available for residents of certain jurisdictions. Please consider the sales restrictions relating to the products or services in question for further information. Deutsche Bank does not give tax or legal advice; prospective investors should seek advice from their own tax advisers and/or lawyers before entering into any investment.