October 11, 2022
Jin Yee Young appointed Head of the International Private Bank Asia Pacific
Deutsche Bank (XETRA: DBKGn.DB / NYSE: DB) today announced the appointment of Jin Yee Young as Head of the International Private Bank (IPB) Asia Pacific (APAC) on January 3, 2023, subject to relevant regulatory approvals. Based in Singapore, Young will also join the IPB's global executive committee.
Claudio de Sanctis, Head of the IPB and CEO EMEA said, "In Jin Yee Young we have found an outstanding leader to take the IPB in APAC to the next level. Throughout her distinguished career, Jin Yee has proven herself a strong and effective leader. As one of the most well-respected private bankers in Asia, she possesses all the skills and deep market knowledge needed to run our business. Already one of the top Ultra High Net Worth Wealth Management franchises in Asia, coupled with our highly regarded India business, we have strong ambitions to propel our business further into its next phase of growth. Our goal in this dynamic region is to become the leading financial institution for entrepreneurs and their families leveraging the full Deutsche Bank offering. I wish Jin Yee every success."
Young joins Deutsche Bank with over 25 years of Wealth Management (WM) experience, most recently as Deputy CEO WM APAC and Head of WM for Singapore, Deputy CEO Singapore Branch and CEO for SymAsia Foundation at Credit Suisse. Prior to these roles, she has held senior leadership positions including Market Group Head for Singapore & Malaysia and South Asia Switzerland, and various leadership roles in markets such as Indonesia, Taiwan, China, Hong Kong & Japan.  Prior to joining Credit Suisse, she was with DBS Private Bank and Citibank Singapore.
After six years as Head of our WM and IPB APAC businesses, Lok Yim will focus on his role as Chief Executive Officer of Deutsche Bank HKSAR, effective January 3, 2023.
"Lok Yim has been instrumental in developing the bank's Asia Pacific WM client business and positioning it for continued growth in the years ahead," de Sanctis said. "He has been responsible for transforming Deutsche Bank's wealth business in the region, working in a strong and productive partnership with all our business and infrastructure partners. As we transition our business to its next stage of growth, we are pleased to continue working closely with Lok in enhancing our contribution to the bank's broader Hong Kong platform."
Asia Pacific CEO and Member of the Management Board Alexander von zur Muehlen added, "Wealth Management continues to be a cornerstone of our offering for clients in the Asia Pacific region, and a critical growth driver for our platform. In Hong Kong, one of our most important hubs globally, the close partnership between our wealth management, investment bank, and corporate bank businesses is a unique advantage in serving the needs of our sophisticated client base. Pulling together the full suite of our product capability across divisions as well as the power of our entire global network for our clients is a particular strength of Lok's. Under his continued leadership, we are confident that our Hong Kong platform will continue to strengthen and grow."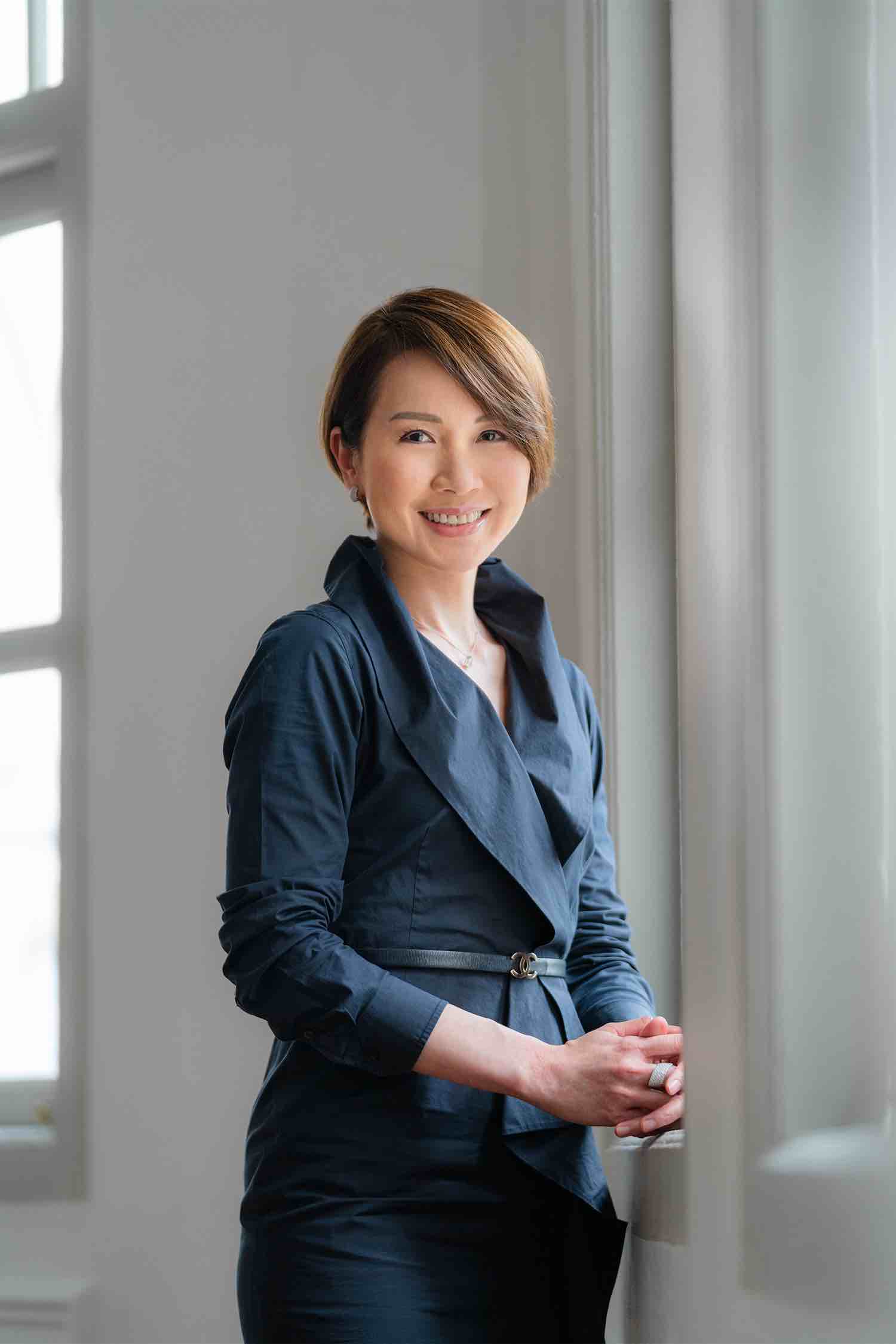 For further information please contact:
Deutsche Bank AG                                       
Media Relations                                            
Vivian Chiu
Email: vivian.chiu@db.com
Stuart Haslam                                                                     
Email: stuart.haslam@db.com                     
About Deutsche Bank
Deutsche Bank provides retail and private banking, corporate and transaction banking, lending, asset and wealth management products and services as well as focused investment banking to private individuals, small and medium-sized companies, corporations, governments and institutional investors. Deutsche Bank is the leading bank in Germany with strong European roots and a global network.
This release contains forward-looking statements. Forward-looking statements are statements that are not historical facts; they include statements about our beliefs and expectations and the assumptions underlying them. These statements are based on plans, estimates and projections as they are currently available to the management of Deutsche Bank. Forward-looking statements therefore speak only as of the date they are made, and we undertake no obligation to update publicly any of them in light of new information or future events.
By their very nature, forward-looking statements involve risks and uncertainties. A number of important factors could therefore cause actual results to differ materially from those contained in any forward-looking statement. Such factors include the conditions in the financial markets in Germany, in Europe, in the United States and elsewhere from which we derive a substantial portion of our revenues and in which we hold a substantial portion of our assets, the development of asset prices and market volatility, potential defaults of borrowers or trading counterparties, the implementation of our strategic initiatives, the reliability of our risk management policies, procedures and methods, and other risks referenced in our filings with the U.S. Securities and Exchange Commission. Such factors are described in detail in our SEC Form 20-F of 12 March 2021 under the heading "Risk Factors". Copies of this document are readily available upon request or can be downloaded from www.db.com/ir.