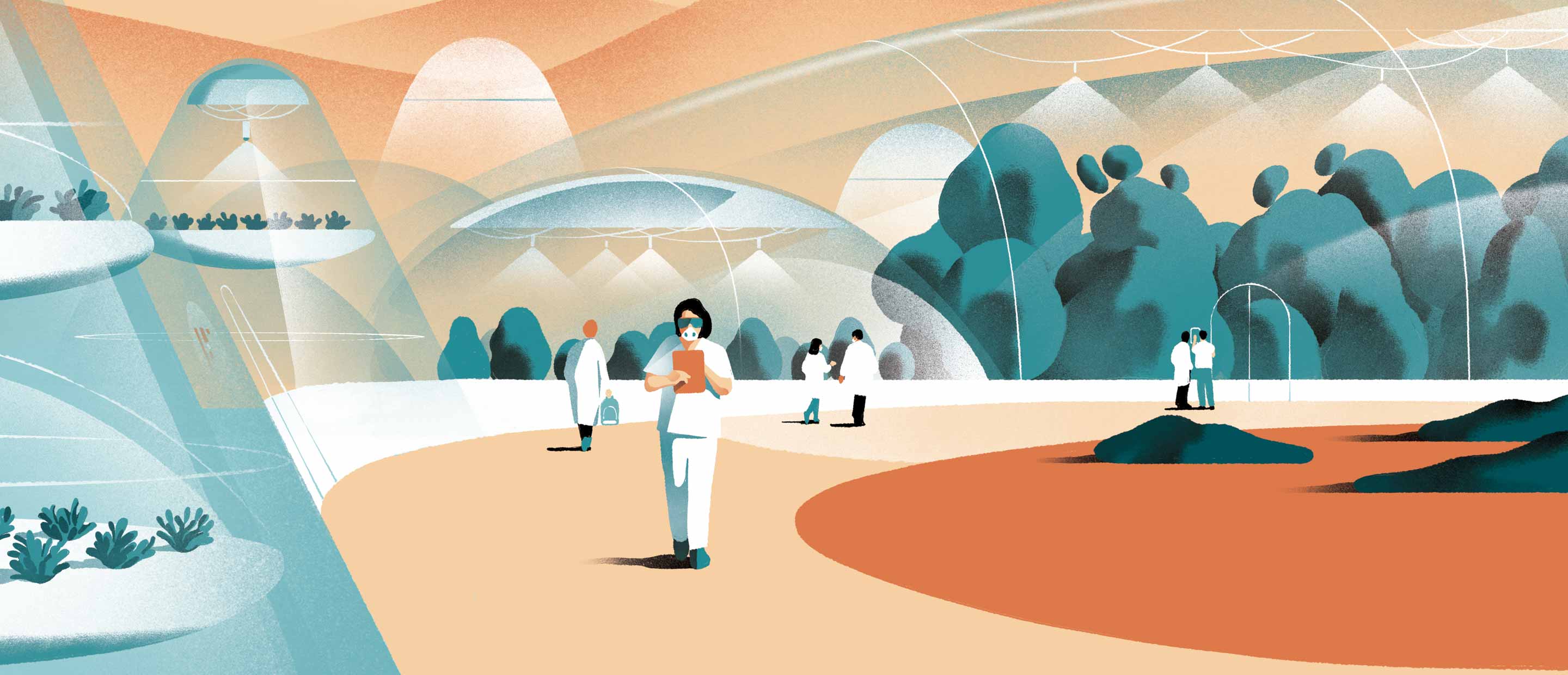 Venture Capital investing: a closer look at our special report
Watch our introductory video on venture capital investing and browse our full CIO Special report by chapter.
Click here to activate this content.
Introduction
Global economic recovery from the coronavirus pandemic will eventually trigger interest rate rises, but historically low fixed income yields are likely to persist for some time to come. This will help keep investor interest in equities high but there are other ways to invest in business enterprises. Some alternative approaches attempt to capture an illiquidity premium: the investor forsakes immediate liquidity (as in a market-based investment) in the hope of achieving higher long-term returns. Private equity investments fall into this category, but here we focus on Venture Capital (VC) investment – investment in start-up or still young firms.
Venture Capital is a dynamic investment field and has helped to create novel business models and even industries by spurring innovation. History shows that venture capitalist investors, through targeting the most promising young start-ups, have played a critical role in turning them into engines of economic growth. Many of world's 10 largest companies by market capitalization – including numerous prominent Tech bellwethers – were Venture Capital-backed at some stage.

For many private investors, however, this is still largely unknown territory. This report therefore starts by discussing what Venture Capital investing is and concepts such as the "life cycle" of a respective engagement. It also considers the role of Venture Capitalists in corporate development.
We then look at the reasons behind recent continued growth in Venture Capital investing, the impact of the COVID-19 pandemic and the key sectors receiving investment.
In our view, the medium-term environment is likely to remain supportive for Venture Capital investing, and access to the sector is getting easier.
If done well, Venture Capital can both deliver strong returns and provide considerable diversification benefits within portfolios.
But, as we discuss, it is important to try to reduce the risks around this type of investment which is associated with an overall high risk profile. History suggests portfolios should hold a wide range of Venture Capital investments (across different industries, stages and geographies) to offset the likelihood of individual investment failures. Access to the top Venture Capital managers is crucial for deriving benefits from respective investments.
As always, Venture Capital investing should be considered in the context of your portfolio objectives as well as risk tolerance. Venture Capital investing delivers returns in a very different way from a conventional liquid portfolio build-up. A Venture Capital approach relies on a likely minority of firms invested in delivering very high returns: these need to be sufficiently high to offset low or zero returns elsewhere. 
For a brief summary of the report and to download the full PDF, please click here.
In Europe, Middle East and Africa as well as in Asia Pacific this material is considered marketing material, but this is not the case in the U.S. No assurance can be given that any forecast or target can be achieved. Forecasts are based on assumptions, estimates, opinions and hypothetical models which may prove to be incorrect. Past performance is not indicative of future returns. Investments come with risk. The value of an investment can fall as well as rise and you might not get back the amount originally invested at any point in time. Your capital may be at risk. This document was produced in August 2021. Readers should refer to disclosures and risk warnings at the end of this document. 050787 010722
The content and materials on this website may be considered Marketing Material. The market price of an investment can fall as well as rise and you might not get back the amount originally invested.  The products, services, information and/or materials contained within these web pages may not be available for residents of certain jurisdictions. Please consider the sales restrictions relating to the products or services in question for further information. Deutsche Bank does not give tax or legal advice; prospective investors should seek advice from their own tax advisers and/or lawyers before entering into any investment.